<![if !vml]>

<![endif]>
Dear Valued Customers,
As part of our continual improvement and evaluation of our products,and as part of our consistent upgrading of brands and quality for the purpose of distinction in all our products,and for the purpose of offering you all the time good and durable stable quality ,we hereby inform you that we have upgraded new brand under the name of "KOJINE" for all our pumps,taking into account quality and and durability as our top priority. This new brand will be valid from the 1st of September.
Therefore,we attach to you a letter,label and graph with some further details about the purpose of this upgrading in the pumps.
Thanks in advance for your understanding and co-operation with us all the time.
All the Best
Regards
(∩_∩) JOE DENG
<![if !vml]>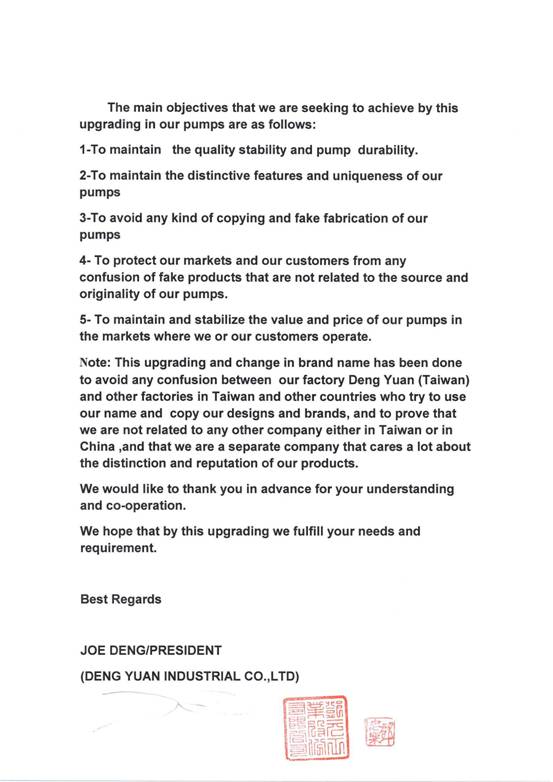 <![endif]>
<![if !vml]>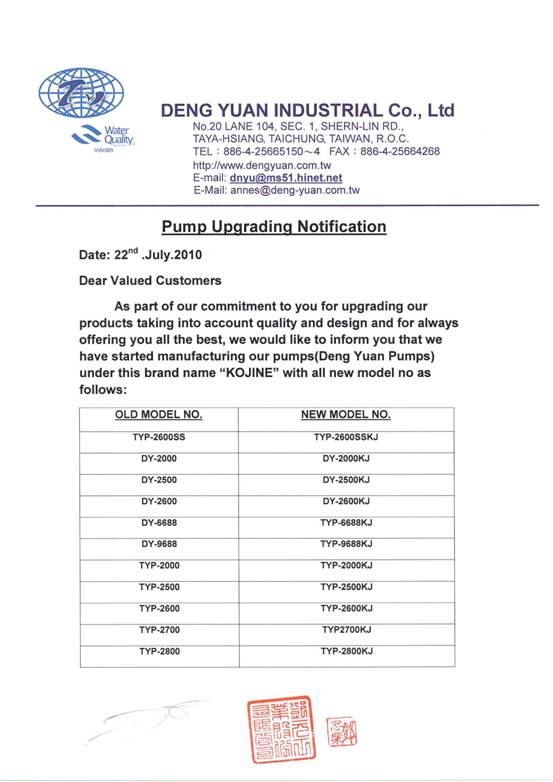 <![endif]>
<![if !vml]>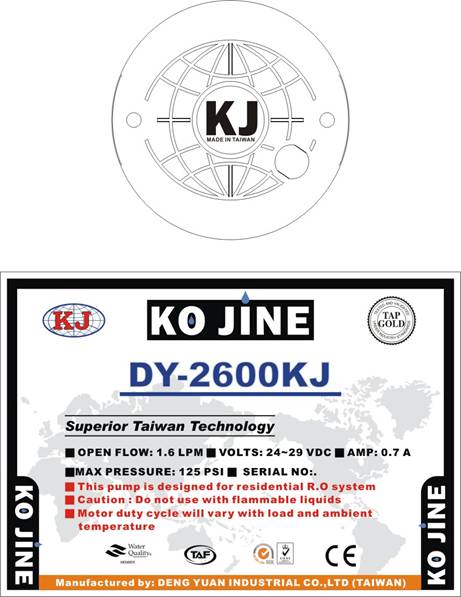 <![endif]>